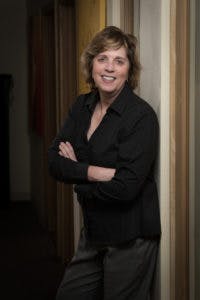 206.330.1213
Lynn@YourSeattleHomeTeam.com
Designated Broker
Sales, Property Management, Investment Counseling
30+ Years of Real Estate Experience
Property Investor
Washington Native
Lynn Robertson has many years of experience in the real estate and internet-based industries. She has been involved in real estate as an agent, investor, consultant, broker and real estate brokerage owner since 1987.
Lynn founded YourSeattleHomeTeam.com, Inc., one of the early "boutique" brokerage offices, in 2006. Upon the success of the sales division, and as a service to her existing and new clients, Seattle Rental Management was created with the same high standards, as the management division of the brokerage.
Over the years Lynn has closed hundreds of transactions and has a long list of happy clients. She has extensive experience in both Sales and Property Management, and has a team of highly skilled managers that help make Seattle Rental Management one of the most highly rated management companies in the Greater Seattle area.
Additionally, Lynn highly values community service and has served as a board member for a local health organization, on various marketing and fundraising committees. She won an award for developing on online educational program and in 2001, and 2012 she was a finalist for the "Best of the Best" award for real estate professionals by the Washington Association of Mortgage Professionals. In 2013 she was awarded the Business and Humanitarian award for "Outstanding Innovator of 2013" and again in 2016 for "Outstanding Affiliate Company".
With her over 30 years of real estate experience, Lynn's strength and objective is to help her clients make smart, well-informed real estate decisions.
Specialties: Residential Real Estate, Commercial Real Estate, Sales, Consulting, Investments, Leasing, and Property Management.