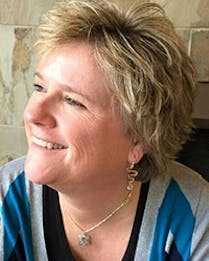 206.818.0170
chris@krdavisgroup.com
My Mission
My goal is to build quality, mutually beneficial relationships with my clients. I love working with people and am always honored when they choose me to help them navigate one of the biggest personal and financial decisions they will ever make. I believe in advocating for and empowering my clients every step of the way. So many of my real estate clients are people I met through my mortgage business and even the coffee shops I owned many years ago. Relationships built on integrity, hard work, competence and humor are long lasting and so incredibly rewarding.
I am lifelong Puget Sound resident. I was raised on Bainbridge Island, attended Seattle University and now reside in Shorewood on the Sound which is nestled between West Seattle and Burien. Even though our area is changing and growing at an incredible pace, I still see so much to love about living and working here that hasn't changed. Whether someone is new to the area and in need of resources and guidance, or a longtime resident who, like me, can't imagine moving away, it's a joy to explore homes and neighborhoods together. I couldn't ask for a better "office."
I love the collaboration of working in a team environment. Real estate is demanding and requires expertise in so many areas. I was invited to join Kim Davis and The Davis Group to contribute my mortgage finance and marketing experience to an already successful business. Working together, we offer unparalleled expertise, service, and availability to our clients.
Complements
Master's Degree in Counseling Psychology
Bachelor's Degrees in English and Communications
Licensed Mortgage Broker 1998 – 2009